Ways to Fix Your Hair When You've Applied Too Much Hair Product
It's happened to all of us: we're in a hurry, and our hair is a mess, so we glob on some hair product to try and fix it. But then we end up with clumpy, greasy hair that's even more messed up than before! So here are some ways to fix your hair when you've applied too much hair product.
How do you know if you put too much hair product in?
How much is too much when it comes to hair products? This is a question that many people ask, and the answer can be different for everyone. In general, you want to use enough product to achieve your desired look, but not so much that your hair becomes greasy or weighed down. If you're not sure whether you've put on too much product, there are a few things to look for.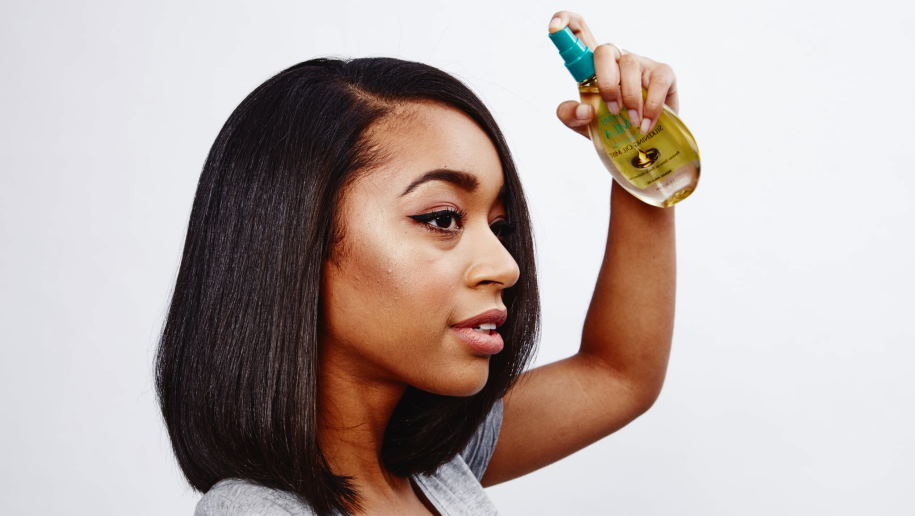 One thing to watch out for is oily roots. If your hair starts to look greasy or heavy on the scalp, then you may have applied too much product. Another indicator of too much product is if your hair feels stiff or doesn't move easily.
When you put too much hair product in, your hair will become greasy and weighed down. This can make it difficult to style your hair, and it may look oily or dirty. You probably use too much if you have trouble styling your hair after using many products. You may also notice that your hair feels heavy and sticky. Try using less product the next time to see if this helps.
If you're unsure how much product to use, start with a small amount and add more as needed. You can always add more, but it's harder to remove excess product from your hair than to add more. So be careful not to overdo it, especially if you have fine or thinning hair.
How to get rid of hair product build-up in your hair?
Do you often use too much hair product? If so, you're not alone. Many people struggle with how to use hair products without overdoing them properly. We'll share some tips on avoiding using too much product and how to fix the issue if you have already overdone it. Read on for more information!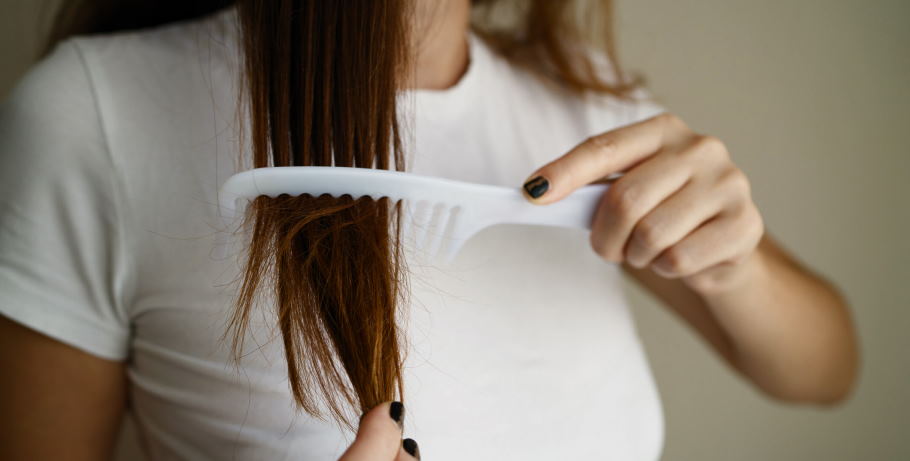 If you've used too much hair product, the first thing to do is rinse it out with shampoo. Then, use a conditioner to help get rid of any residue. Finally, style your hair as usual. If the problem persists, consult a stylist for assistance.
When you've applied too much hair product, there are several things you can do to fix the situation.
One option is to use a comb or your fingers to distribute the product evenly throughout your hair. You can also try lightly running a brush through your hair to help remove any excess product.
Try lightly running a brush through your hair to help remove any excess product.
If all else fails, take a shower and shampoo your hair to get rid of the excess product.
It's important not to overuse hair products because they can build up and make your hair look greasy or oily. Instead, try using less product next time and see if that helps. You may also want to try a different type of product that doesn't weigh your hair down as much.